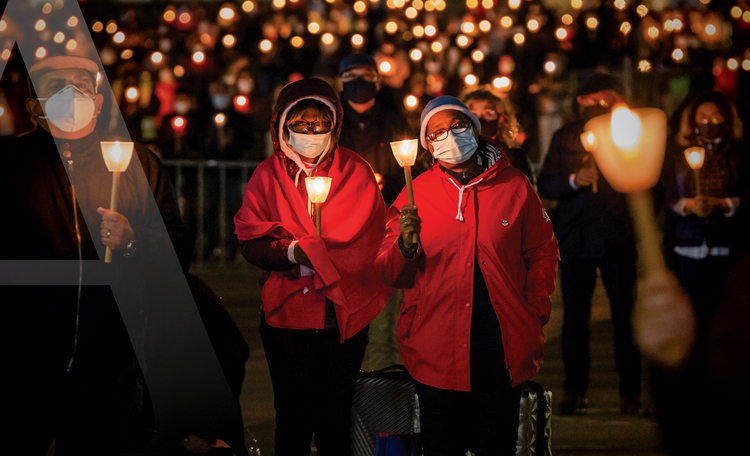 A virtual prayer service for all those who died of Covid-19
March marks one year since Covid-19 was declared a pandemic. At America, we mourn the loss of all who have died and the millions of lives devastated by this global health crisis that has especially affected the most impoverished in our world. We would like to honor the more than 2.5 million people who have died worldwide of complications related to Covid-19.
We invite you to join us for a virtual prayer service on March 12 at 12 p.m. E.S.T. The service will be broadcast live from our New York headquarters, to honor in prayer, poetry, video and song our loved ones who have died. Matt Malone, S.J., president and editor in chief of America Media, will preside.
If you would like us to inscribe in our book of remembrance the names of those you loved who died of complications related to Covid-19, please complete this form.
America grieves with all people who have suffered the dreadful loss of life and livelihood at this time. We thank you for your continued support and encouragement of our mission.