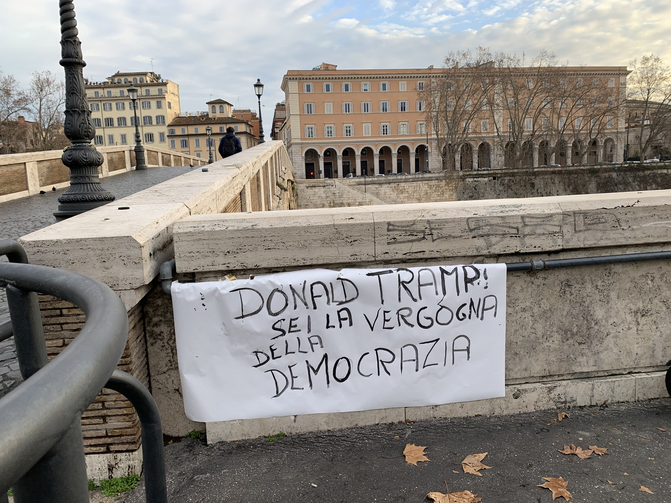 The eyes of the world were on the United States last week, when a group of insurrectionists supporting President Donald Trump stormed the U.S. Capitol building as Congress was certifying the results of last year's presidential election. Pope Francis said he was "astounded" and denounced the violence and the movement that caused it.
Listen and subscribe to "Inside the Vatican" on Apple Podcasts and Spotify.
This week on "Inside the Vatican," host Colleen Dulle and veteran Vatican correspondent Gerard O'Connell discuss Pope Francis' challenge to the U.S. to overcome its divisions and how the U.S. bishops will need to step up in order to achieve that. "The church can't be missing in action in such a big crisis," Gerry said.
Colleen and Gerry also explain this week's update to canon law which opens the permanent lay liturgical ministries of lector (reader) and acolyte (server) to women for the first time. For a more in-depth look at the change, check out Colleen's explainer article here.
After this episode was released, Pope Francis received the Covid-19 vaccine. You can read Gerry's report here.
Links from the show: